Devouring a giant plate of tortilla chips piled high with savory toppings defines unrefined family dining. Often associated with late-night munchies, nachos are actually awesome for kids because no utensils are needed, and the mix of cheese and meat is already messy, so they can just dive in.
In the Lowcountry, there are plenty of restaurants that serve up delicious nacho dishes. It's hard to go wrong when it comes to this culinary combination, but some eateries take their nachos to the next level and make a memorable meal the whole family can share and enjoy.
Here are 10 local spots that standout for their craveable nacho creations:
Papi's Taqueria: This funky little place on IOP is the top of my list because the Nacho Libre starter is my favorite – and I have eaten a lot of nachos in my day! It's a great place to take the family after a day at the beach. www.papisiop.com/
Saltwater Cowboys: Trash Can Nachos. This amazing appetizer actually comes in a little silver "can" that just dumps out all the ingredients so everyone can dig in. Don't miss the combo of pico, queso, black beans, sour cream and your choice of pulled pork, brisket, smoked chicken or smoked turkey. Eating Trash Can Nachos while sitting outside and watching the sun set over Shem Creek should be on every family's bucket list. www.saltwater-cowboys.com/
Juanita Greenberg's Nacho Royale: I mean, the word "nacho" is in the name. The "Huge Corn Nachos" let diners choose from 11 different toppings – including tofu, steak, or grilled shrimp. Or sample the Nachos Royale, which is Mexican style pizza. Whether at the downtown or Mount Pleasant location, Juanita Greenberg's won't disappoint. juanitagreenbergs.com/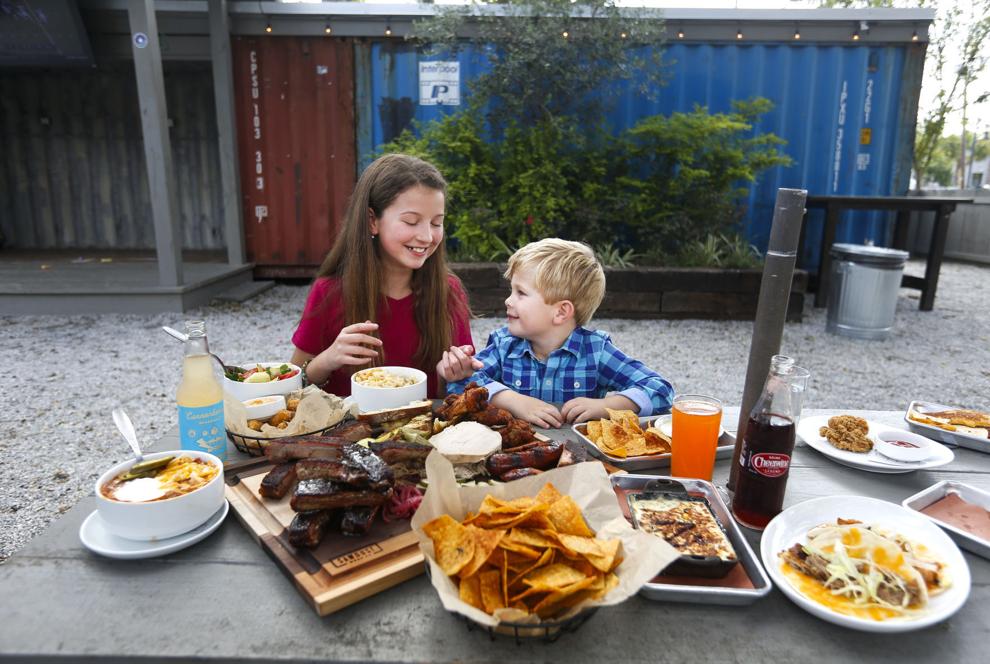 Home Team BBQ: The BBQ Nachos are listed under "Snacks" on the menu, but this massive nacho order can fill many bellies. With a choice of pulled pork, pulled chicken or black beans, this popular item will leave kids and adults smiling and satisfied. The family-friendly atmosphere at all of the locations makes Home Team a win all around. hometeambbq.com/location/downtown-charleston/
Charleston Sports Pub: This gets a special shout out because while their Pub Chicken Nachos are on point, their Loaded Totchos steal the show. Either pub style or buffalo style, these are made with tater tots instead of tortilla chips, so your tot-lovin' kids can go all "Napoleon Dynamite" on them. With spots in Mount Pleasant, West Ashley, Summerville, James Island and Goose Creek, find the one closest to you and fill up on totchos. charlestonsportspub.com/
Taco Boy: Boys, girls, moms, dads: everyone is down for Taco Boy's nachos that they eat with cowboy beans, chili con queso, salsa crude, guacamole and crema, lettuce and green onions. Meat eaters can add ground beef, chicken, carne asada, chorizo, or Southern BBQ brisket. Charleston, Folly Beach or Summerville is where you can find this tasty local eatery. www.tacoboy.net/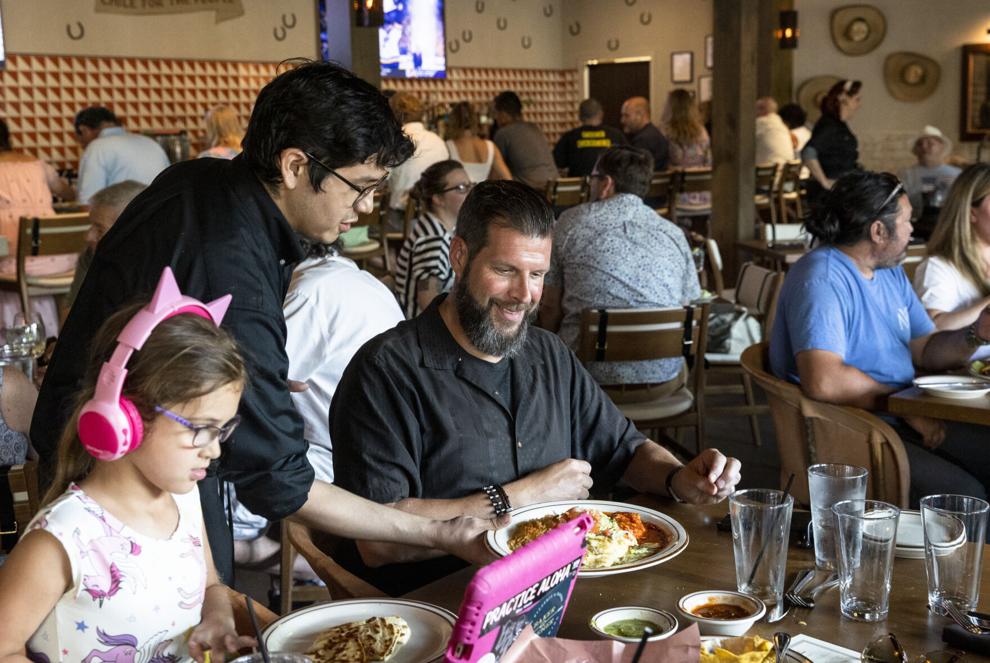 Lewis Ranch: Rancho Lewis recently opened at 513 King Street and has already earned accolades for its Nachos Especiales, which are individually prepared bean and cheese nachos topped with pickled jalapenos. Add mesquite grilled chicken, steak or shrimp for extra yumminess. rancholewischs.com/
Rita's Seaside Grille: 2 Center St., Folly Beach: Blackened Ahi Tuna or Pulled Pork Nachos made with peppers, jalapenos, jack cheese, black beans, cheese, watermelon pico de gallo. Definitely not traditional, but the unique ingredients earn Rita's rave reviews. www.ritasseasidegrille.com
Sapphire's: Stop by this sports bar and grill in Goose Creek for "Our Huge Nachos" topped with cheddar cheese, lettuce, olives, fresh jalapenos, pico, and sour cream, with either chili or chicken added. sapphiresbarandgrill.com/
Dog and Duck Summerville: It's no coincidence that the Ultimate Nachos are the first item on the menu, and also a fan favorite. Tri-colored tortilla chips, mixed cheese, black bean cheese, diced tomatoes, jalapenos, green onions, sour cream and salsa can be topped with chicken, seasoned beef or Coney Island chili for a wow-worthy dish for the whole table. dogandducksummerville.com/
While you're waiting for your server to bring out your order at any of these restaurants, tell your family the best joke of all time: "What do you call cheese that's not your own? (NACHO CHEESE!)"
.